The benefits of networking, camaraderie and professional development will pay for an AWC membership many times over throughout your career in communications. Membership is open to many different career paths, from marketing to journalism, design to writing, and photography to public relations.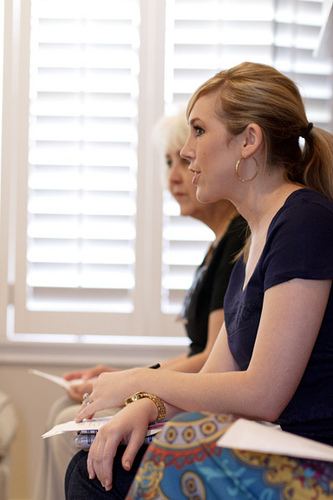 New Members

AWC Lubbock does not charge local dues. Members pay only the cost of meals for monthly business and program meetings – $15 – and annual membership dues to the National Chapter of the Association for Women in Communications. Below are a few common memberships, but 
click here
 for a list of all categories.
Professional Communicator
Dues: $129 per year; $50 application fee
Requirements: Open to professionals currently employed in communications disciplines or who hold a communications degree.
Entrepreneur Communicator
Dues: $114 per year; $50 application fee
Requirements: Open to freelancers or independent consultants in a communications discipline. Must be self-employed with no employees.
New Graduate
Dues: $34 per year; Application fee waived
Requirements: Open to those who have graduated in the past year and who demonstrate a commitment to a communications career.
Join AWC
Contact Ashley Harder, VP for Membership, at aharder@marchofdimes.com for more information on becoming an AWC member affliated with the Lubbock chapter. Read more about membership and register on the National AWC membership webpage.
Renew Your Annual Membership
AWC would not be where it is today without its valuable members…and that means YOU! Remain connected to the organization you have helped build. Renew online or by mail at your convenience. Click here to renew online.
As of April 1, 2006, the membership renewal has changed. Any member who does not renew within 60 days following expiration will lose membership status and will need to reapply as a new member, therefore receiving a new joined date and will be subject to pay a $50 application fee.