By: Kendall Wheeler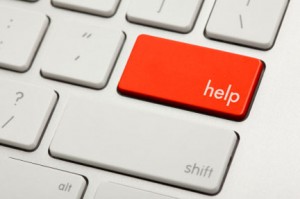 Do you ever feel like you are wading through a swamp of social media and digital organizing tools online? The resources available are amazing, but how do you know the right ones to choose? Below are a few favorites from members.
My favorite social media monitoring tool is HootSuite. HootSuite is neat because it creates a dashboard allowing you to manage more than one of your social media sites. It saves so much time eliminating the task of logging on to each social media site to monitor, post, Tweet, etc. My favorite feature of HootSuite is that you can schedule posts and Tweets in advance. This really helps me to stay organized, develop a social media plan and stick with it! You can also look at analytics and create reports. The best part is that it is free to have the basic HootSuite plan.
– Whitney Bryant, media relations coordinator at Covenant Health
A significant part of my job is monitoring cotton industry news and passing it on via e-mail and social media, and I don't have time to visit several different websites every day. Google Alerts help tremendously because while they don't catch absolutely everything, they do save me a lot of time and help ensure that our news dissemination is timely.
– Mary Jane Buerkle, director of communications and public affairs at Plains Cotton Growers, Inc.
In addition to the great tips from Whitney and Mary Jane, I'm adding on a few of my favorites. For digital organizing and project management, my work team uses 5 p.m. Highlights of the product include the task assignment function (if you assign a project to someone, an e-mail automatically fires) and the file storage, which is a nice option when your team works in different locations.
Personally, I use Google Drive to store most of my digital information. From wedding budgets to travel plans and life bucket lists – it's all there. You can share documents with other Google users, who can then update the documents. This is easier for me than sharing through e-mail and keeping track of the most updated copy.
What's your most loved digital tool?