By: Kendall Wheeler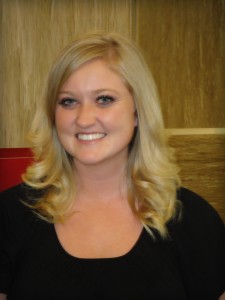 Kristin Thomas, marketing coordinator for Parkhill, Smith and Cooper, graduated from Texas Tech University in May 2010 with a broadcast journalism degree. After a short stint in health and nutrition sales, Kristin landed an administrative position with the engineering firm that catapulted her into her current marketing and communications role. She said the creative role of designing marketing pieces is one of her favorite things about her job, but she also loves the people she works with and that they allow her open reign with a red pen. Her dream job is to be listed on Saturday Night Live as a cast member, but if she won Powerball she would purchase an island and crown herself queen.
Originally from Lubbock, Kristen commuted from an early age to attend Lorenzo Independent School District, where both of her parents taught. When she's not coordinating all things marketing, she enjoys spending time with friends and family, reading, movie-watching, arts-and-crafts-making, all with a glass of wine.
Favorite Ad Campaign: "Every kiss begins with Kay" – Kay Jewelers
Current Favorite Commercial: My favorite ad/commercial right now is the Visa commercial with the little girl asking that football player questions. I think she's the most adorable thing in the whole world. When she's all happy at the end, I literally tear up.
Something That Most People Don't Know About You: For my 25th birthday, I went skydiving. Although it was awesome and liberating, I am now afraid of heights and airplanes.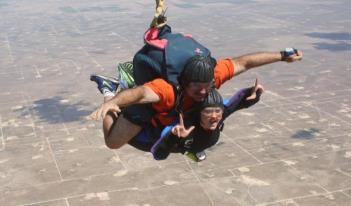 Current Favorite Book: The Divergent Series. There are two of them out right now. They are great!
Best Vacation Taken: I've been very blessed to have the opportunity to go to Europe twice. Once I studied in Spain and once I went on a Mission Trip to the Ukraine. They were just the best because they were so different from anything I'd ever done before.