By: Caitlin Hogge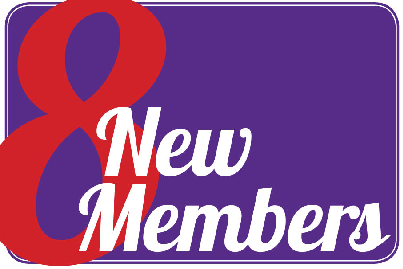 Welcome to our new members! We are so thankful for your membership and can't wait to see what you bring to the organization!
Haily Assiter, community relations, Ronald McDonald House of Charities of the Southwest
Danielle White, graduate research assistant, Texas Tech University
Nancy Sharp, director of communications and community relations, Lubbock ISD
Kristin Thomas, marketing coordinator, Parkhill, Smith & Cooper, Inc.
Susan Moeller
Alyssa Kitten, communications coordinator, Visit Lubbock
Courtney Marshall, director of membership, Texas Tech Alumni Association
Diana Dee, Business Development Executive, Ramar Communications